The Growing Movement Of Luxury Secondhand
MARIE-ABEL THOUASSA
By 2028, the secondhand market will even overtake the fast fashion market.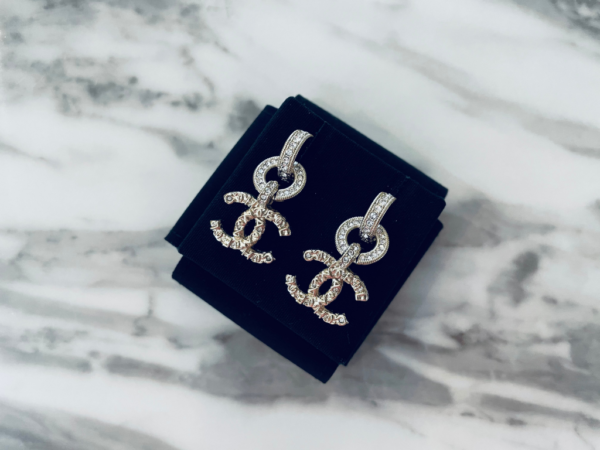 According to the American online consignment Thread up, the secondhand market will overtake the fast fashion market. But, how is that possible knowing that today fast fashion is has a crucial place in the fashion industry?
It is explained by today's consumer behaviors.
Nowadays, people are looking to save more money. Pushed by the coronavirus crisis, people became more concerned about their future and even searched for ways to invest. Spring 2020 was full of headlines about investment and other financial topics. 80% of people started to get interested in investment and the stock market.
The real estate industry and digital currencies were highly considered among the investment sectors as well as the luxury market.
The sustainability boom in the luxury world
Consumers growing concern about their spending habits drive them to re-think the way they consume clothes. Fast fashion, which is an easy and cheaper way to consume, is no longer the answer to cost-efficient spending. Indeed, those clothes are discarded as soon as they are bought because of their quality which does not last. People are thinking more about buying affordable but quality garments, and that is where sustainable luxury comes into play.
But what is sustainable luxury?
According to Luxury Adobe, "Sustainability luxury is when a luxury brand takes up measures to make the product sustainable and not when an eco-friendly product tries to become a luxury product by raising prices."
Consumers are more concerned about the quality items they buy, where it comes from, and how eco-friendly it is for the planet.
Even stores implement strategies to push that movement. Such as Galery Lafayette, which had the Good for Good Tag, A global movement to implement eco-friendliness in the fashion industry, and a stroke of genius from brands to raise awareness for the campaign.
The luxury vintage market in second hand
The secondhand market has never been this solicited. Inflation skyrocketed in the luxury market, and the crisis unexpectedly drove it to soar. The worldwide luxury market is currently worth about 21 billion euros and keeps growing every year at a rate of 8%. This includes bags, shoes, clothes but as well as jewelry, and watches.
Meanwhile, the security and value of our savings became a fundamental matter. A question arose then, is the secondhand luxury market worth the investment?
Yes, it is, and for two reasons :
First of all, by consuming secondhand, you diminish the impact of the textile industry on the planet and thus indirectly support an eco-friendly movement.
As a part of the circular fashion, waste of clothes and items will diminish tremendously by giving a second life to them.
Secondly, secondhand items are way cheaper than freshly produced items. It is a significant advantage to your pocket, and you are definitely winning. This is a cost-efficient way to invest in better quality clothes and items for your wardrobe that lasts for a long time.
This is definitely the time to invest in luxury and quality items that last long and be part of a sustainable movement that will impact our lives and future generation for goods.