Five Tips For Selling Your Luxury Shoes
ESTHER OLUWOLE
Luxury shoes, especially those in excellent condition, can fetch a reasonable price in the resale market. If you're looking for an extra change and have luxury shoes you no longer have use for, selling them may be a great way to get your wallet refurnished. The great thing about reselling your luxury shoes online is that it's convenient, environmentally friendly, and effortless.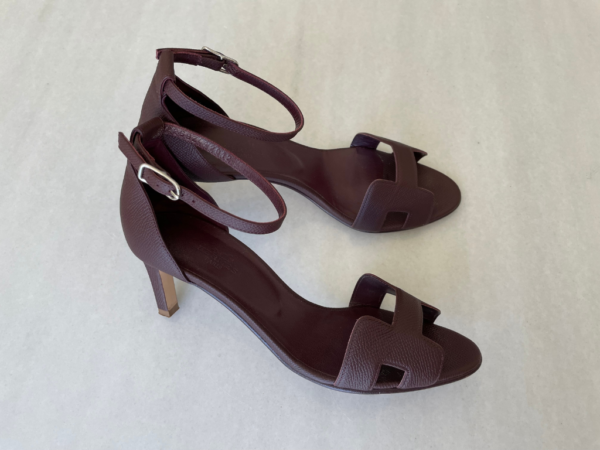 With the following five steps, you will be able to sell any luxury shoe you've got in your closet.
Get An Online Store
The best way— and perhaps the only way, to sell your luxury shoes is via the internet. You surely can't get it out at a garage sale. That would definitely not work. Before you get on the online marketplace, you need to carry out heavy research. The prominent online places are Amazon, Craigslist, eBay, and even Instagram. They may already be familiar to you, but you need to know more about their value proposition. Do they take a cut off your sales? Do they reach your target audience? How easy is it to promote your goods with them? These are all questions that must be necessarily answered before you decide on which online store to use.
Importantly, when choosing a website, you need to choose one with lower commissions— or no commissions at all. That way, a more considerable percentage of your profit, or potentially all of it, comes into your pocket.
Price The Shoes
The next step is to price your shoes. This is a critical aspect that many online sellers tend to skip. You need to price your shoes not according to what you think they are worth, but according to what you think people will buy them for. This doesn't mean you necessarily have to sell way below the price you purchased it for. It just means that you have to be in tune with the market.
Make Sure Your Description Is Compelling
Pictures aren't the only things that attract people. Your description needs to be attractive too. If you're ever going to get anyone to notice your listing. You can either try to write a compelling description yourself, or you can hire a copywriter to write a great one for you. You could also look up the original description of the shoes when you got them to have an idea. Since they are used shoes, you need to add information like how they feel, when you bought them, and how durable they are.
Take Good Pictures
You don't need a professional photographer to take pictures of the shoes. However, you must make sure that the pictures aren't grainy or mediocre. A decent smartphone will be enough to show the shoes in a good light. Make sure that there's appropriate lighting in the picture and that it looks attractive. If it doesn't, no one will want to buy it.
To take great pictures, you need to make sure the shoes look good too. Luxury shoes aren't immune to the damage that long-term abandonment causes shoes, so you need to take care of them before selling them. No one will buy a second-hand shoe that looks bad, luxury or not. That's why it's essential to take care of your shoes if you hope to flip them later on.
Stay Safe
The internet is a scary place. Make sure that you avoid giving out personal information throughout the whole selling process. Also, ensure the transaction is done in an open space, such as a park, or anywhere public. This would prevent any form of foul play.
Our top 3 Secondhand Retailers where to sell your luxury shoes: