Seven Styles with Bottega Veneta Pouch
OLIVIA ATEMBINA
Bottega Veneta is The Italian brand when it comes to artful design and fine leather craftsmanship. The brand only speaks to the latest high fashion and luxury. Far from following trends, the brand ultimately secures its own identity by sailing its own ship and goes against the wind of fashion trends by reflecting its idea of refinement through its thoughtful design.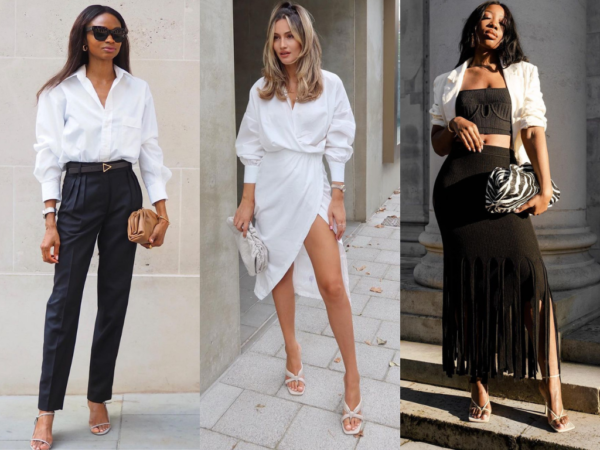 Summer 2019 was taken by storm from the Italian luxury brand when it launched the pouch—an oversized clutch designed by Daniel Lee, appointed in 2018 as Creative Director.
The clutch was seen everywhere, and it is pretty understandable. Lee's manifestation of minimalistic luxe design and the brand's timeless elegance spirit is seen in the soft folds and smooth calf leather of the pouch. It is designed with premium fabrics and can have gold or silver details. The slouchy voluminous shape is versatile and practical to carry around. This hand-carry accessory is the reflection of the brand's unique design and vision of fashion.
A vision of fashion that is also sustainable and versatile. The fine leather of the pouch makes it durable, and its interesting shape can be sensible to any style and occasion. The clutch can be effortlessly blended into our day-to-day lifestyle. This week's sustainable style, we rounded up seven styles with the Bottega Veneta pouch.
Elegant twist
2020 brought a twist to the clutch by bringing the Zebra edition. An essential to spice up your wardrobe. Combined with a sober outfit it brings out this exquisite touch to your outfit.

Spring Jovial
Who said Black wasn't a Spring color? Match your black pouch with a light pastel color or white color and you are ready to go!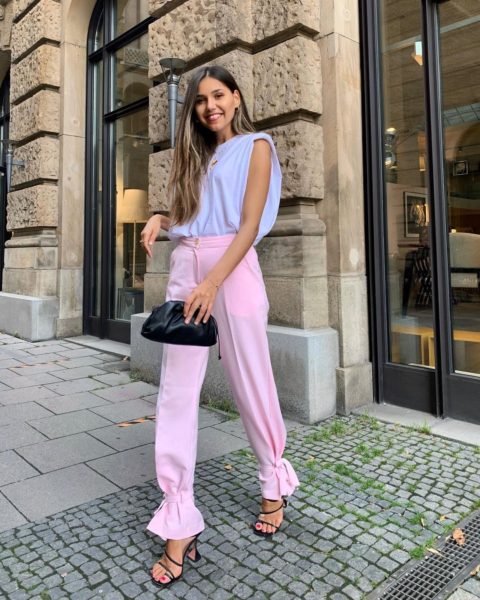 Festive Champêtre
The Pouch textured clutch is a golden treasure. The textured design and metallic sheen would turn people's heads. Efficient for a night out or shopping spree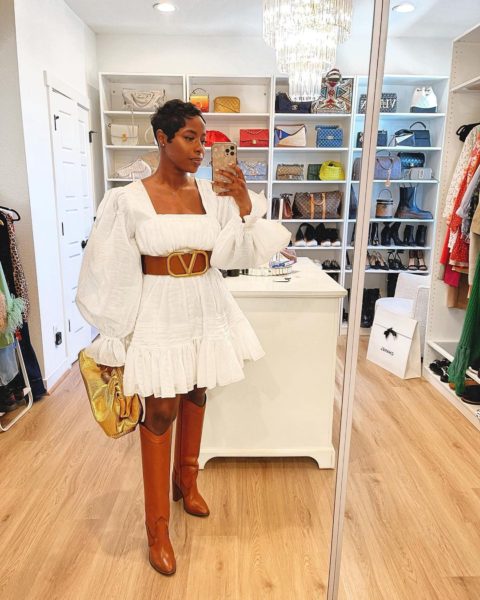 Boss Lady
The camel leather clutch is the perfect addition to your boss lady outfit. Its round and elegant shape will add an air of sophistication to your outfit. The camel color is wise and sensible and can be matched with a panoply of outfits.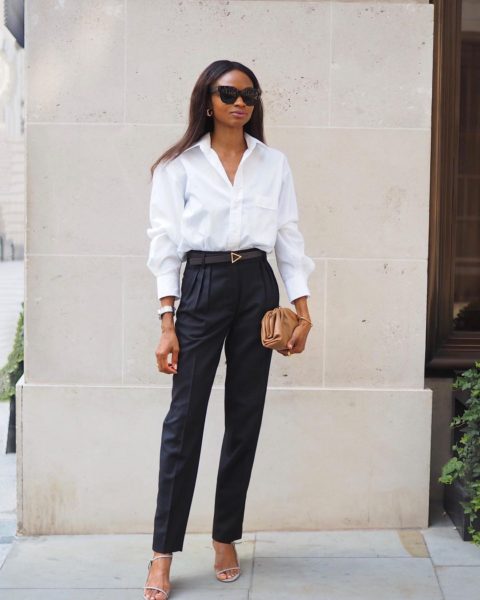 Slick Comfort
The slouchy form of the clutch can hint at a relaxed tone. Wear it with a comfortable oversized dress and the bag will do the job and add a dainty touch.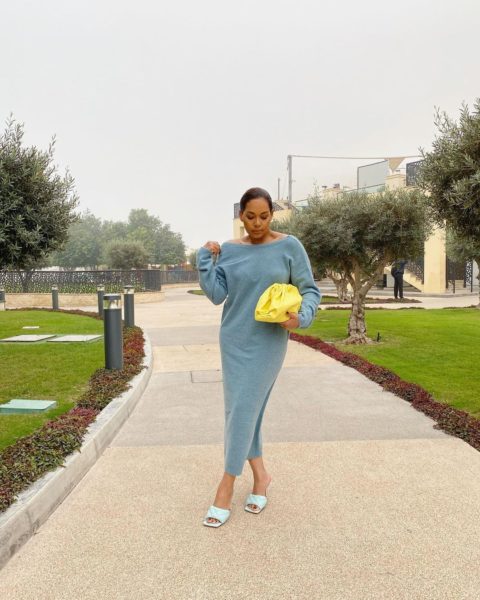 Badass Chic
Going to have a drink with your girlfriends? -while social distancing of course. Then the white Bottega pouch is a slick and styling choice to carry around. The signature intrecciato design and knot detailing created by master artisans add a traditional touch to your modern style.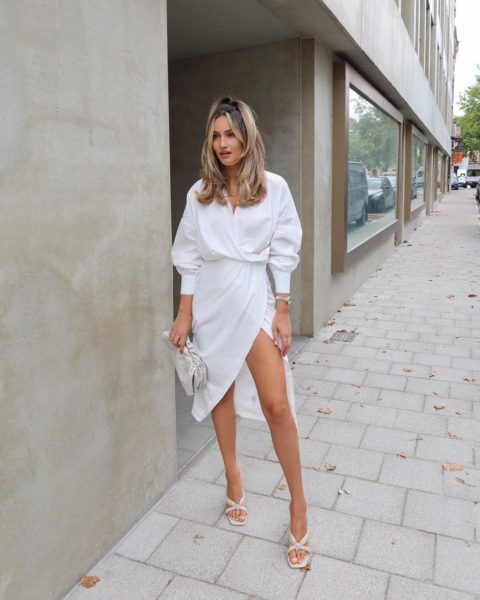 Effortless Fancy
The dark brown pouch is a classy touch to your ensemble.