Five Times Amina Muaddi Begum Rule The Street
OLIVIA ATEMBINA
It is time to bid farewell to the slippers and socks that we often wore during the pandemic. As the world is gradually healing, businesses are also getting back in the game. Stores are opening up, and what is better than welcoming the social life by purchasing the same footwear as that of our favorite celebrities?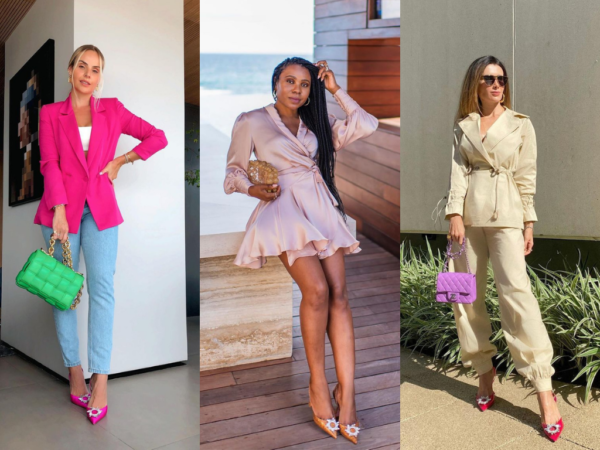 Pyramid-style heels are becoming the next big thing. We see people like Rihanna, Kylie Jenner, Kim Kardashian, Bella Hadid, and many such big names wearing and endorsing these beautiful pumps. Amina Muaddi, our genius behind the footwear, collaborated with Rihanna's very own brand Fenty. It helped her earn the FN achievement award with Jahleel Weaver and Rihanna.
Amina Muaddi, who is half Romanian and half Jordanian, has been in the collaboration line for long enough. Before coming up with her label, she worked with a renowned fashion designer from France, Alexandre Vauthier. They worked on Vautheir's footwear line. Nonetheless, her enthusiastic approach and uniqueness in footwear design are what helped her become successful on a global level.
Amina's creations have been quite the trendsetter, from the transparent Begum Pumps to the rainbow crystal slingbacks. All in all, her creations become a trend that makes street style fun and way more colorful. So, we have rounded up five of Amina Muaddi's Begum slingbacks pumps for you to consider purchasing!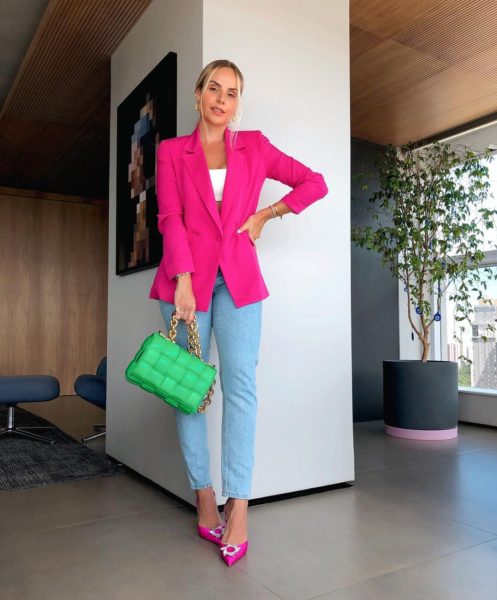 Begum Pink Satin Slingback
As you can see in this picture, Layla Monteiro is sporting out our bright pink slingback with blue jeans and a matching jacket. Also, don't forget the green bag! The pumps have been crafted in Italy with their satin uppers and leather soles. These heels are 95mm tall with high detailing in the crystal brooches on the vamps.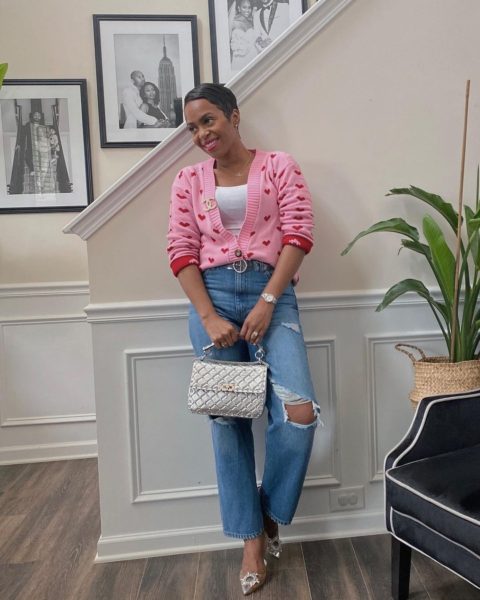 Begum Transparent PVC Slingback
Arica Dejan has chosen to go with these transparent slingback that remind us of Cinderella. The pumps go hand-to-hand with her pink sweater and torn jeans, giving us the casual but classy vibe! These heels also feature a sunburst crystal buckle!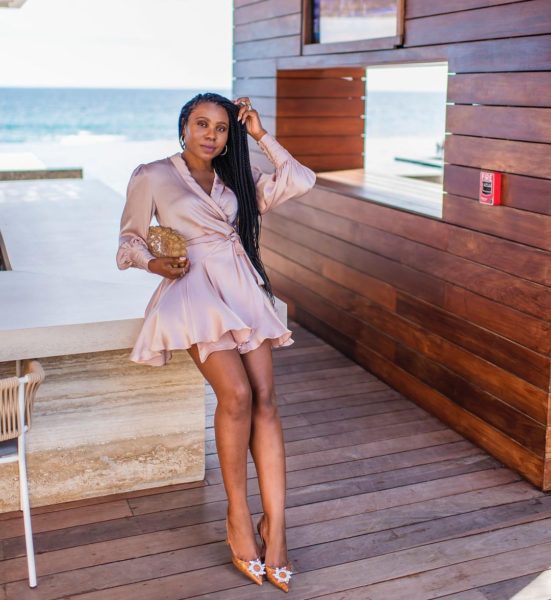 Begum Golden Glitter Slingback
Wearing glitter pumps is probably the best and most attractive way to sparkle up your life. Titilolla Sogunro does precisely this by matching her pretty satin dress with the Begum Golden Glitter slingback. As the name goes, these heels also have slingback straps. Furthermore, they are also decorated with a crystal-embellished brooch, and this lovely brooch is inspired by an Art Deco sunburst mirror.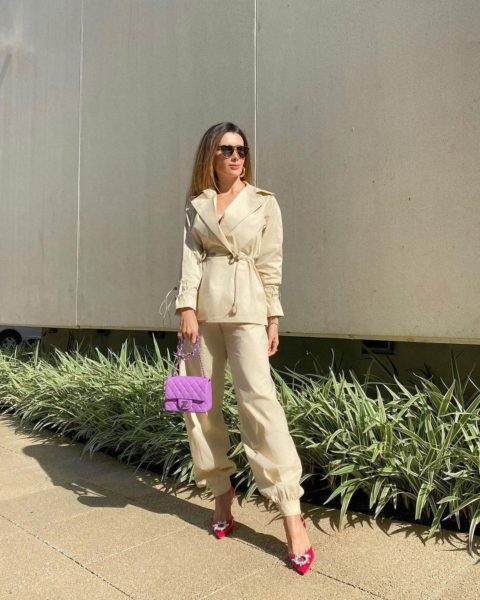 Begum Pink PVC Slingback
Camila Quintão Santiago is flawlessly donning her transparent pink slingback pumps, it looks beautiful with her beige two-piece outfit and purple bag. These 95 mm flared stiletto heels also feature a crystal sunburst buckle with an open back.
Begum Rainbow Slingbacks
These multicolor pumps make people go wild! Flavia Stuttgen is sporting our Begum Rainbow slingback with jeans and a matching green t-shirt with a beautiful bag! These tall heels from Amina Muaddi will make you feel on top of the world!
Shop now luxury secondhand Begum Slingback Transparent PVC.